There is no second thought that the Internet is the mainstream. About 54% of the total population in Nepal have access to the internet (back in Dec 2018). The number of internet users in Nepal has since increased by about 4.4 million. So, how is this related to digital marketing? Continue reading to find out how this explosive growth in technology has shaped the marketing industry in Nepal.
Just look at the internet stats of Nepal devised by Hootsuite in Jan 2019
The transition
Digital marketing or also known as online marketing (or internet marketing) might be blooming in the current tech-savvy nation however, traditional marketing hasn't been uprooted yet.
Not long ago, every business ad and updates people used to see was on billboards, TV, radio, posters, and newspapers.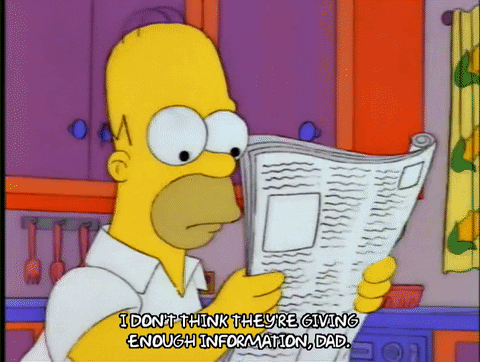 It's the internet and smartphones that have shifted the concept of marketing in the world and Nepal.
A mobile phone has become a basic need for everyone. All information in the world is at your fingertips.
Since the people have been confined to this black hole of technology, this has transformed the businesses with incredible growth in opportunities and adaptation of E-commerce, internet advertising, social media, and online content.
So, what is digital marketing?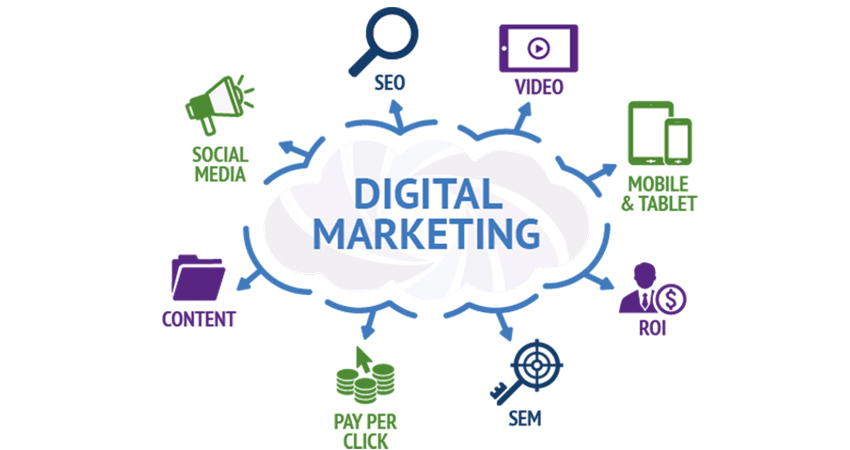 Digital marketing is a broad term that incorporates all marketing channels and methods you can use to promote products or services on the Internet.
The major digital channels include search engines, social media, websites, email and so on. This process completely overlooks paper-based marketing.
How does digital marketing work in Nepal?
In Nepal, despite consumers' continuation to buy from a physical store, they feel very convenient for online shopping.
Let's talk about you. What was the last thing you purchased?
Regardless of what it was, you probably did the same thing that most people do i.e. research the product online, compare it with other similar products, read user reviews, and decide whether to purchase it or not.
This is called the customer's buying journey.
Talk about me, I purchased a jogger from daraz.com. I searched the term "men's joggers in Nepal", viewed the product on the site, saw the user ratings and reviews and purchased it based on user reviews. Since then daraz has been following me on whichever site I visit with its remarketing ads.
How can your business leverage digital marketing?
Marketing has always been about connecting the right people at the right time. Digital marketing bridges the gap between customer and business.
Today you will find your customers where they spend most of their time: the internet.
Consider an example: consider your business is a travel and trek agency in Kathmandu.
There are two situations to be solved:
How can people find you?
How can you reach them?
Because digital marketing has so many channels and approaches affiliated with it, you can play around with so many creative ideas.
Digital marketing practices that will work in 2020 and ahead.
Regardless of the technologies used, generating revenue remains a primary focus for any business. Here is how you can implement digital marketing tactics for your company.
Search Engine Optimization (SEO): It is the process of increasing a website's visibility and rank in search engines such as Google and Bing. You optimize your website with keywords such as: 'travel and trek company in Kathmandu'. Include the keyword in title, description, and URL. Follow the SEO techniques to make the site SEO and user-friendly, so that your site ranks higher in search engines.
Use Social Media: Create a social media page for your company, because it's a mandatory period. Start posting interactive content (especially images and videos), and invite people to like your page. You can also run paid advertising through Facebook, Instagram, and other social networking sites.
Start Blogging/Vlogging: Share your travel experiences through blogs. Or the vlogging works better these days. You can use YouTube for publishing the travel videos and your vlogs.
Put out quality content: You may have heard of the phrase 'content is king'. It is true. Great content will help you build trust with your leads and customers. As consumers read your content, they begin to develop your brand's opinion.
If the content they find is appealing, educational, and valuable, they'll start thinking the same things about your business. The more value you can offer with your content, the easier it will be to build trust with your target audience.
What is the scope of digital marketing in Nepal?
Two types of people want to seek its answer. One, the businesses and other students who want to pursue a digital marketing career in Nepal.
Businesses today are shifting towards a digitally empowered setup. For instance, Daraz and Foodmandu are prime examples of businesses leveraging digital marketing to the fullest. And they are successful too.
Almost every bank have their own mobile apps, and most of the transactions are done online.
The businesses such as e-commerce, restaurants and hotels, travel agencies, consultancies, banks, IT companies or so on have seen better ROI through digital platforms.
However many companies are yet to recognize the potential of digital marketing in Nepal and don't want to get their hands dirty. It's time to stop playing safe. It's almost 2020 and you'll surely get lost in this digital sphere if you have not integrated digital marketing as a core marketing strategy for your business.
And for those who want to pursue a career in digital marketing, there won't be a better time than this. Either you got the degree or not, if you're a tech-savvy person you would probably want to explore this ocean of digital marketing.
The conclusion can be drawn that digital marketing is becoming a promising industry in Nepal with rapid career growth, increasing influences, and widespread activities!